MāK Interiors is a full service, creative interior design studio in Vancouver. We are a team of designers, problem solvers, collaborators and your guides to creating spaces that tell your story. We make space with meaning.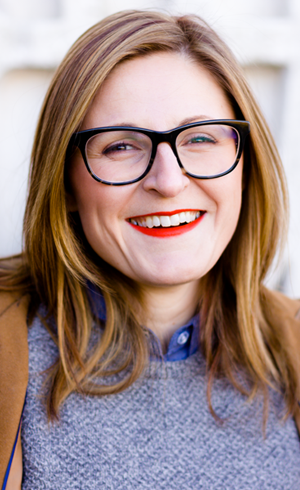 Amber Kingsnorth – Principal + Founder | IDC, RID, LEED AP
As a Registered Interior Designer and LEED Accredited Professional, Amber has over a decade of design experience spanning a wide range of projects from hotels to corporate offices, restaurants to private homes. Her design expertise guides Clients through projects from conceptualization to an end result that expresses their style and brand through the built environment.
Amber is an active member of the Interior Designer's Institute of BC, an active participant in community building projects, and team captain of the Designer Survivors Tour, an industry team of cyclists raising funds for the BC Cancer Foundation.
I'm a passionately curious person, a risk taker, and a natural problem solver. That, along with a fascination for colour, shape and texture is what lead me into Interior Design. This is where right brain and left brain come together in a flurry of creativity and structure. Perfect! MāK Interiors is my interior design practice where I focus on creating spaces that make people happier, healthier, more productive and most of all inspired.
Stay tuned for some updates to the team in 2019!
"Your design ideas were so out of left field, but were truly so US."

Thanks for working with us, and helping us make this house a true home for all of us! Thank you, thank you, thank you!

– Dr. Ahmer Karimuddin

"I cannot believe how much I (and the staff) LOVE the new office. Honestly, best thing ever!"

– Emira Mears, Principal – Raised Eyebrow Web Studio Inc.

"I asked a lot of quesitons and Amber was the one who provided the clearest answers."

Our experience in working with Amber was just fantastic and we could not be happier with how her designs shaped our renovations. We described how we wanted to live in our house and she translated these concepts into a concrete plan that has greatly improved our living space. For us, as first time renovators, there was much 'hand wringing' at what seemed like endless decisions, and Amber was always available to give advice – delivered with optimism and humour. We feel very fortunate to have found Amber!

– Dianne Wiedemann & Mike Koski

"The house turned out to be absolutely beautiful and more than what we had hoped for."

I personally want to thank you for the diligent and professional work you did for us. You were always helpful and respectful and calm even in the occasional tense moments we had. Luckily these were few, and [my wife] and I are still happily married (ha-ha!).

– Dr. David Nerman
Places You May Have Seen Us

We believe that getting to know our clients is our greatest investment in any project. That's how we create spaces that can best serve them and their own customers, patients, clients and guests. Give us a call, we love a good challenge!